Turbo Props
The Piaggio P.180 Avaniti – is it a plane? Is it a space-ship?  You would be forgiven for thinking the latter with the amazing design of this twin-turboprop.  A beautifully innovative Italian executive twin-prop aircraft, the Piaggio P.180 Avanti has an extremely distinguishing features that are the rear-mounted twin turbo-prop engines that push the Avanti forward rather than pulling. The design works well because of the innovative use of three wings, the extra wing found at the front on the aircraft's nose, this addition helps lower resistance and drag.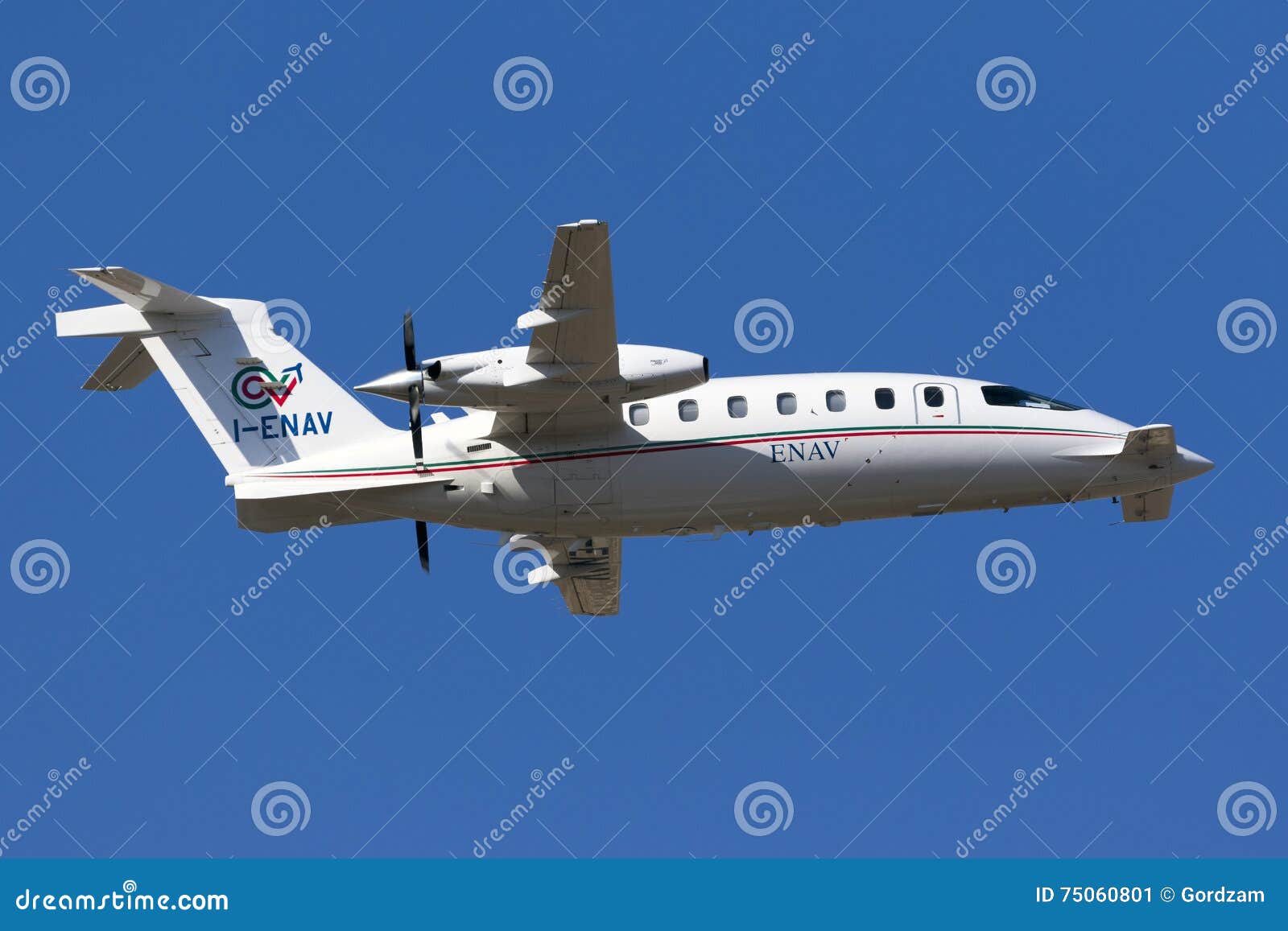 Piaggio P180 Avanti – Quick Statistics
Seating Capacity:
8

Seating Capacity::


Baggage Capacity:

8:


8 medium sized bags

Seating Capacity::


Crew:

8:


1-2 pilots

Seating Capacity::


Maximum Range:

8:


2,013miles / 3,241km / 3h 30m

Seating Capacity::


London/Nice:

8:


1h 45m

Seating Capacity::


London/Geneva:

8:


1h 30m

Seating Capacity::


London/Cologne

8:


1h 20m
The Piaggio is the fastest turboprop on the market with a cruise speed of up to 740kmh/460mph at 28,000ft, can climb to a ceiling of 41,000 ft. Its performance surpasses some of the small jets, and therefore most cost effective.
It has looks not dissimilar to a spaceship, this Italian designed three-winged aircraft is extremely comfortable, with seating layouts of 7 – 9.
Click here for an estimated guide on how much it is to a charter a private jet.
Contact Us For Your Personalised Private Travel Quote
What Is The Flight Range Of The Piaggio P.180 Avanti?

The range of this brilliant unusual turbo-twinprop is huge for a aircraft of this size.  Flying from Biggin Hill this wonderful aircraft can take you all over most of Europe.